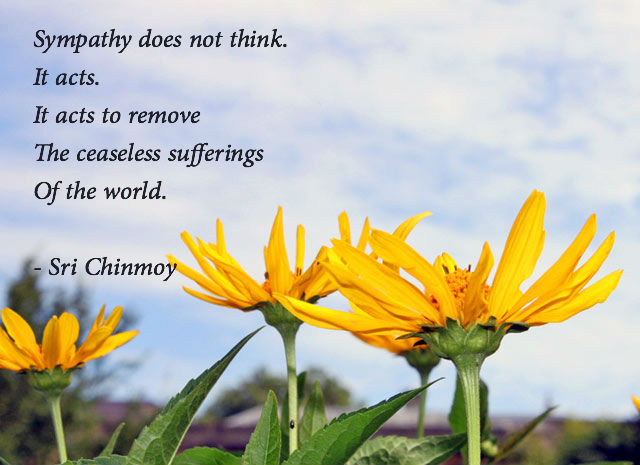 Sorrow thinks it is incurable.
Sympathy does not agree.
Sympathy cures the heart of sorrow
Sympathy does not think.
It acts.
It acts to remove
The ceaseless sufferings
Of the world.
A heart of sympathy
Knows no division.
It only knows union.
Sympathy deserves
Infinitely more appreciation.
With a heart of sympathy
I make the fastest progress.
Like my soul,
I must develop universal sympathy
If I really want happiness
From my life.
Sympathy
Is the manifestation
Of oneness – wisdom.
A heart of sympathy
Is a life of happiness,
Indeed.
Sympathy says,
"I am sorry
That I am not able
To help you."
Do not expect
The outer world's sympathy
To liberate you.
It is unmistakably absurd!
Related
References