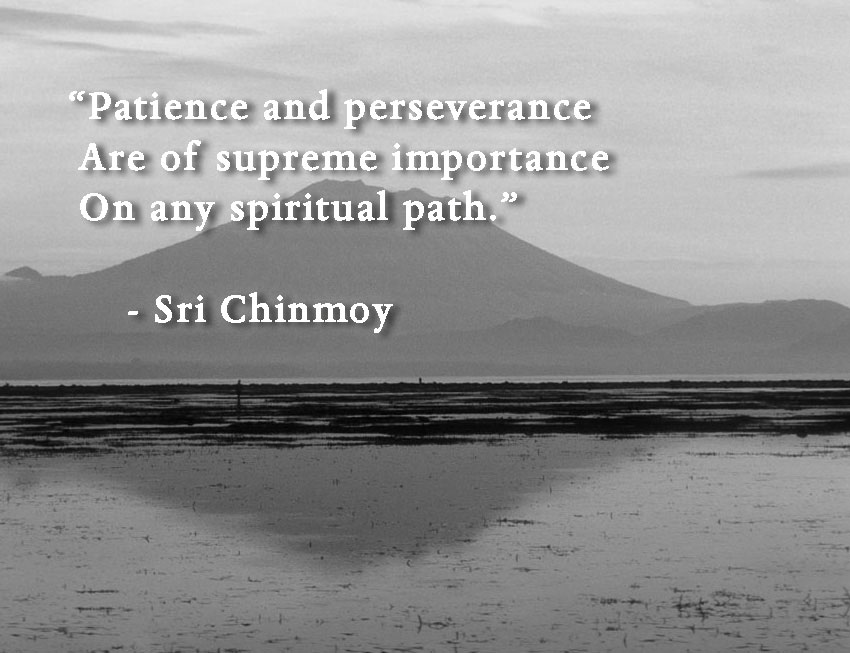 Poems on perseverance by Sri Chinmoy
Perseverance
Never accepts
Defeat.
Perseverance
Never accepts
Defeat.
Patience and perseverance
Are of supreme importance
On any spiritual path.
The mind takes perseverance
As something
Extremely bitter.
The heart takes perseverance
As something most essential
To bring down
God's Compassion-Satisfaction
Into the heart-pocket of the seeker.
Perseverance, perseverance,
Perseverance!
You can turn me into
A genius.
What you need is patience,
What you need is perseverance
To satisfy God
In every human being.
The mind's obedience
And
The heart's perseverance
Together can accomplish
Everything they want to.
No patience, no perseverance,
The outer success and the inner progress
Will remain a far cry.
Perseverance
Eventually shall arrive
At the Golden Shore.
His heart of patience
And his life of perseverance
Have at long last granted him
Heaven's ever-increasing ecstasy-sky.
Life needs three things:
Effort, perseverance
And patience.
Perseverance
Shatters the pride
Of impossibility.
Tolerance in the inner world
And perseverance in the outer world
Are two extremely beautiful twins.
Sri Chinmoy (13)
References