[columns] [span6]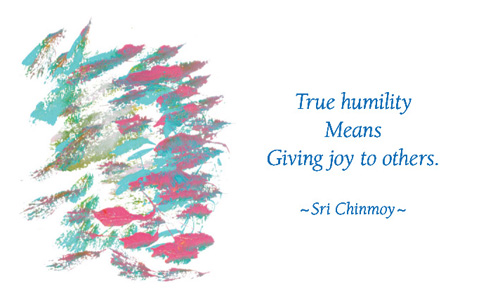 [/span6][span6]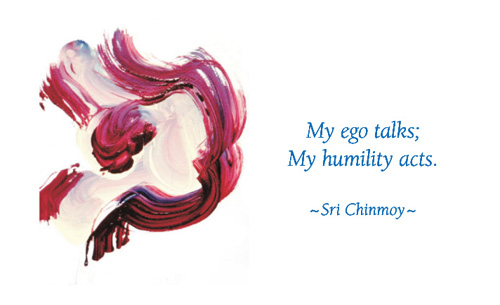 [/span6][/columns]
---
Humility
Is the expansion of one's real reality
In a sweet, illumining and fulfilling way.
Humility
Is not the helpless surrender
To something or someone else.
Humility
Is not a frightened child.
Humility
Is real receptivity in us.
If we receive with devoted humility,
Then immediately our receptivity-vessel increases.
Humility
Is the secret of secrets
For self-expansion,
For world-inspiration
And
For world-transformation.
You are really great.
Your humility
Has erased earth-anger.
You are really good.
Your humility
Has fed Heaven-hunger
Humility is not humiliation.
No, never!
Humility is an inner light
That genuinely inspires
The rest of the divine virtues
To come to the fore
And illumine the world.
Humility
Soulfully follows
Happiness.
Humility
Is
An extraordinary achievement.
Humility is the capacity
That expands.
Humility is the capacity
That dives deep within.
Humility is the capacity
That flies high, higher, highest.
Humility can be achieved very fast.
Humility can be made very vast.
Humility can give us
What nothing else can give us:
Inseparable oneness
With God's Delight.
Among the spiritual qualities,
Humility's role can never be
Adequately described.
It can only be felt.
The difference
Between pride and humility
Is this:
Pride wants to manifest itself;
Humility is manifested
By God Himself.
Humility is a secret
And sacred way
To establish one's universal reality.
When we achieve something,
We should become
Humility-gratitude-flood.
Humility covers
The length and breadth of the world
In secrecy supreme.
Related
References