Sri Chinmoy wrote numerous volumes of poetry. This site offers a selection of these inspirational and instructional poems.
Sri Chinmoy Poetry Books
Throughout his life, Sri Chinmoy wrote numerous volumes of poetry. This includes major poetry series and selections of poetry, such as 'My Flute'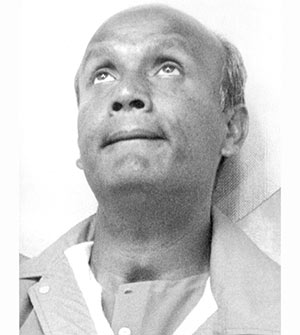 "… Poetry is not to be understood. Poetry is to be felt. Poetry is to be loved. To try to understand a poem is like touching a rose with innumerable thorns. To try to feel a poem is to lovingly hold a rose without a single thorn. And to love a poem is to grow immediately into the beauty and fragrance of the rose itself…"
– Sri Chinmoy, excerpt from: On Poetry
– Sri Chinmoy Writings on Poetry
About Sri Chinmoy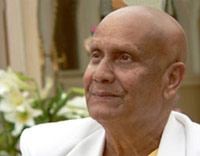 Sri Chinmoy (1931-2007) is a spiritual teacher, who was born in India, and spent 43 years in the West (1964-2007)
He offered a spiritual path based on the approach of 'Love, devotion and surrender'. He founded Sri Chinmoy meditation centres in over 60 different countries.
Sri Chinmoy's voluminous output of poems express the full range of spiritual experiences and challenges and offers timeless wisdom for the modern spiritual seeker.
As well as a poet, Sri Chinmoy was an accomplished musician, sportsman, artist and a student of peace.
Recommended pages
Commentaries