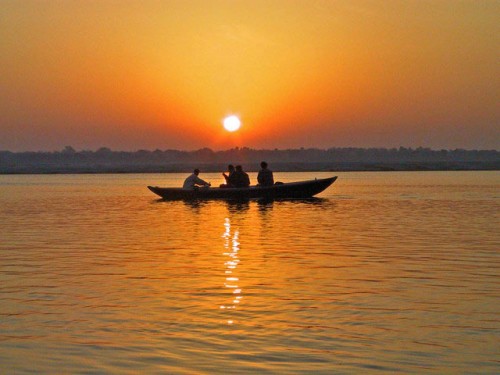 Courage does not mean
That you have to overlook
The hungry wolf.
Courage means
A sleepless yearning to overcome
The fear of the hungry wolf.
 Sri Chinmoy (1)
~
My body-courage
Dares to die.
My soul-courage
Dares to live.
My realisation-courage
Dares to surrender
Cheerfully,
Unconditionally,
To God's Satisfaction-Will.
– Sri Chinmoy (2)
~
The animal in me
Showed the animal courage
By fighting and strangling.
The human in me
Showed the human courage
By snubbing and belittling.
The divine in me
Shows the divine courage
In accepting and loving.
The Supreme in me
Shows the supreme courage
In transforming, widening, deepening
And finally transcending.
– Sri Chinmoy (3)
~
Increase my outer courage, Lord.
I shall dispel the shades
Of ignorance-night.
Increase my inner courage, Lord.
I shall drink deep
Of Perfection-Light.
by Sri Chinmoy (4)
~
Courage is the most devoted servant of one's own faith in oneself and God.
Timidity says, "God is forever unknowable." Courage says, "God is at present unknown, but only for a while."
Cowardice is an extra load to carry in the march of your day-to-day life.
Courage is an ever-willing extra porter to carry your wealth, inner and outer, according to your soul's volition.
Courage is perfection only when it springs from one's oneness with the vision of God.
There is no other way to please your inner self than to be, yourself, a perfect emblem of courage.
Enthusiasm in its purest expression is courage.
Against one's inner courage, death itself contends in vain.
Courage is God's successful inspiration in Man's body, mind, heart and soul.
by Sri Chinmoy (5)
Sources of Poems
(1)  Excerpt from Ten Thousand Flower-Flames, Part 29
(2)  Excerpt from Transcendence-Perfection
(3)  Wings of Light Part 11
(4)  Excerpt from This Is God's Home
(5) Excerpt from 'Sri Chinmoy, Eternity's Breath, Agni Press, 1972.'
Writing on the Inner Courage
by Sri Chinmoy
"…We speak of the Universal Consciousness; we speak of the Transcendental Consciousness. We achieve both the Universal Consciousness and the Transcendental Consciousness on the strength of our inner courage. Inner courage is nothing but constant self-giving. Here we are all seekers. Before we became seekers we stayed with our desire-friends, but now our friend is aspiration. God granted courage to our body before we were spiritual, before we aspired. He thought that with this courage we would be fully alert. He gave courage to our vital. He thought that with this courage our vital would be dynamic. He gave courage to our mind. He felt that with this courage our mind would be completely clear. He gave courage to our heart. He thought that with this courage our heart would be totally pure. Then we became seekers. Now God has given our heart the power of oneness. He has given our mind the power of wideness. He has given our vital the power of compassion. He has given our body the power of sacrifice. .."
photo top: Unmesh Swanson