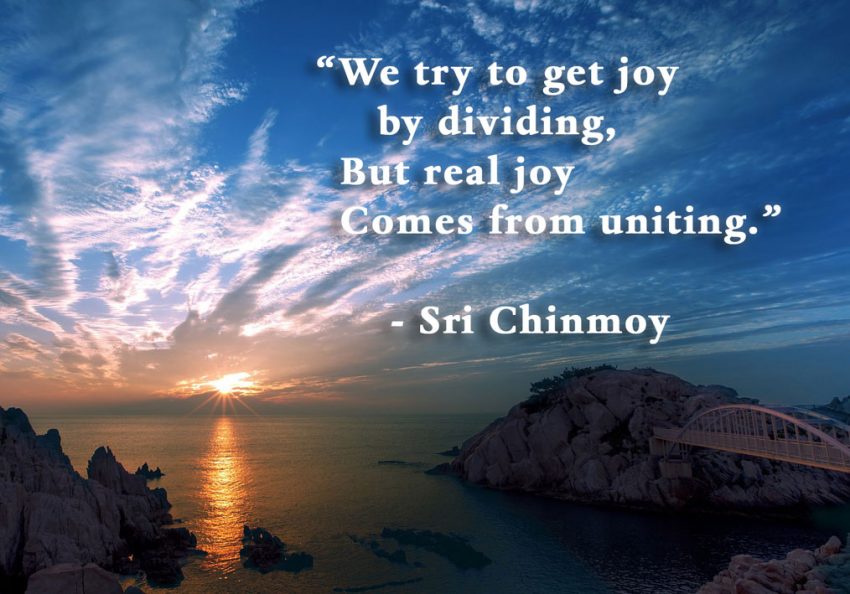 Poems about joy by Sri Chinmoy
Peace means joy;
Joy means peace.
Peace and joy can never
Be separated.
Progress and joy
Are interchangeable.
Gratitude expressed,
Joy achieved.
Humanity's joy will come
By giving joy
To Divinity.
I get boundless joy
And satisfaction
Just from trying!
When we get joy,
Let us sleeplessly continue
Doing the right thing
To receive
More joy and abundant joy.
Cynicism
Can never experience
Real joy.
There is no real joy
In exercising
Supremacy.
When pride disappears,
Real joy appears.
Selfishness
Will never know
The joy of oneness.
Self-offering
Is joy immeasurable.
We try to get joy by dividing,
But real joy
Comes from uniting.
Joy
Is indispensable
In our spirituality-life.
Related
References