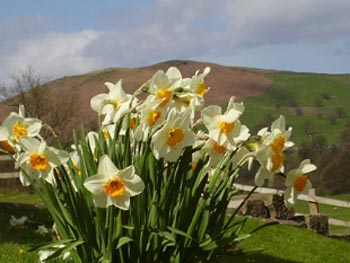 by: Sri Chinmoy
Sweetness
Is the most powerful strength
Of the heart.
~
Sweetness tells me
I can love the world.
Dignity tells me
I can rule the world.
With sweetness we conquer the world.
With dignity we frighten the world.
Dignity surrenders to humility's sweetness
And finds there its satisfaction-abode.
~
Sweetness purifies our heart.
Brilliance strengthens our mind.
When sweetness enters into brilliance,
The victory of brilliance is soulful.
When brilliance enters into sweetness,
The victory of sweetness is powerful.
~
Love
Is sweetness embodied.
Devotion
Is sweetness revealed.
Surrender
Is sweetness manifested.
~
My sweetness is my magnet-love
To bring down God's Compassion-flood.
My sweetness is my heart-cry
To carry me to God's absolute height.
~
Sweetness and bitterness
Fight against each other within me
To be my teachers.
Sweetness is anxious to teach me
How to become a morning rose.
Bitterness is anxious to teach me
How to heave an evening sigh.
~
Related Poems and Quotes