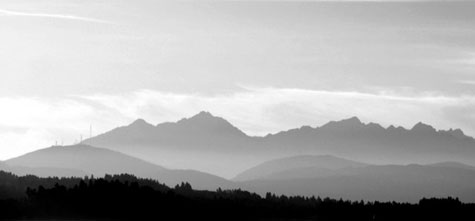 Apocalypse
Within, without the cosmos wide am I;
In joyful sweep I loose forth and draw back all.
A birthless deathless Spirit that moves and is still
Ever abides within to hear my call.
I who create on earth my joys and doles
To fulfil my matchless quest in all my play,
I veil my face of truth with golden hues
And see the serpent night and python day.
A Consciousness Bliss I feel in each breath;
I am the self amorous child of the Sun.
At will I break and build my symbol sheath
And freely enjoy the world's unshadowed fun.
– Sri Chinmoy. From My Flute
~
The Golden Flute
A sea of Peace and Joy and Light
Beyond my reach I know.
In me the storm-tossed weeping night
Finds room to rage and flow.
I cry aloud, but all in vain;
I helpless, the earth unkind
What soul of might can share my pain?
Death-dart alone I find.
A raft am I on the sea of Time,
My oars are washed away.
How can I hope to reach the clime
Of God's eternal Day?
But hark! I hear Thy golden Flute,
Its notes bring the Summit down.
Now safe am I, O Absolute!
Gone death, gone night's stark frown!
– Sri Chinmoy
Other Poems from My Flute
---
Short Poems of Sri Chinmoy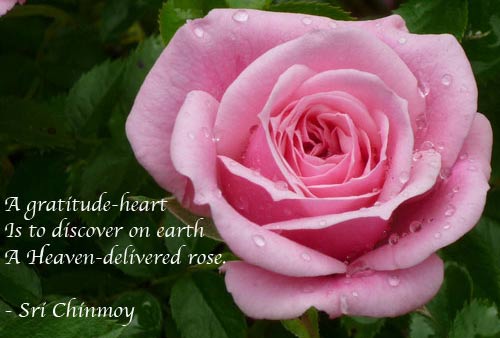 A gratitude-heart
Is to discover on earth
A Heaven-delivered rose.
– Sri Chinmoy [1]
See more: Selected short poems of Sri Chinmoy
---
| | |
| --- | --- |
| Poems by Theme | |
| Poetry Volumes | |
| Selected Poems by Theme |   |
[1] Sri Chinmoy, My Sunrise-Heart, Part 1, Agni Press, 2000.
[2] Sri Chinmoy, Ten Thousand Flower-Flames, Part 78, Agni Press, 1983.
(Photos Tejvan, Unmesh)